Bangkok is one of the greatest tourist destinations on the planet. This city attracts people from all over the world. There is something for everyone. Enjoy shopping, dining, clubbing, or sightseeing.
I actually had been dreaming, praying, and trying to manifest a trip to Thailand and Southeast Asia since I graduated from university. Funny how it all worked out!
If you are backpacking through Asia, Bangkok is a must-visit destination. I am hoping you took the Trans Siberian, made a few stops, and bought souvenirs & gifts for your friends and family, but anyways here are 10 reasons to visit Bangkok Thailand.
#1 – The Streets Are Not Crowded
If you have visited Bangkok before the military coup, then you likely experienced a crowded tourist scene in some of the most popular destinations in Bangkok. This is currently not a problem. The streets are less crowded.
Tourists have been waiting to see if the political climate remains stable. As mentioned, it has been two years since the takeover. Take advantage of this opportunity to visit Bangkok before the streets start filling up with tourists again.
#2 – Air Travel to Thailand is Cheaper
Since fewer tourists are interested in traveling to Bangkok right now, the airline tickets are cheaper. You can expect to pay much less than you would have a couple of years ago. Though, you should still compare airlines and find the best deals.
As traveler confidence increases, the prices will likely increase. You should consider booking a trip while the prices are still low. This applies to airline tickets and your lodging as well. Compare the prices of multiple resorts and hotels and you will surely get an amazing deal right now.
#3 – Watch Muay Thai
You should have no problem getting ringside tickets to real Muay Thai boxing during your stay in Bangkok. Visit Rajadamnern Stadium or Lumpinee Stadium for entertaining amateur boxing. Generally, there are 8 different matches each night.
#4 – Amazing Riverfront
The Asiatique is a night market that recently opened in Bangkok. It is a large complex that is divided into 4 separate districts. Each area has distinct styles, décor, and a variety of bars, restaurants, and shopping stalls. You can spend hours browsing the various stalls.
#5 – Authentic Thai FOOD
A trip to Bangkok is not complete without eating plenty of authentic Thai street food. You will find street vendors and food stalls almost everywhere you go. There is no shortage of variety. Enjoy fried insects and other exotic items. Or, you could stick to the food you know and love.
#6 – The Tuk Tuks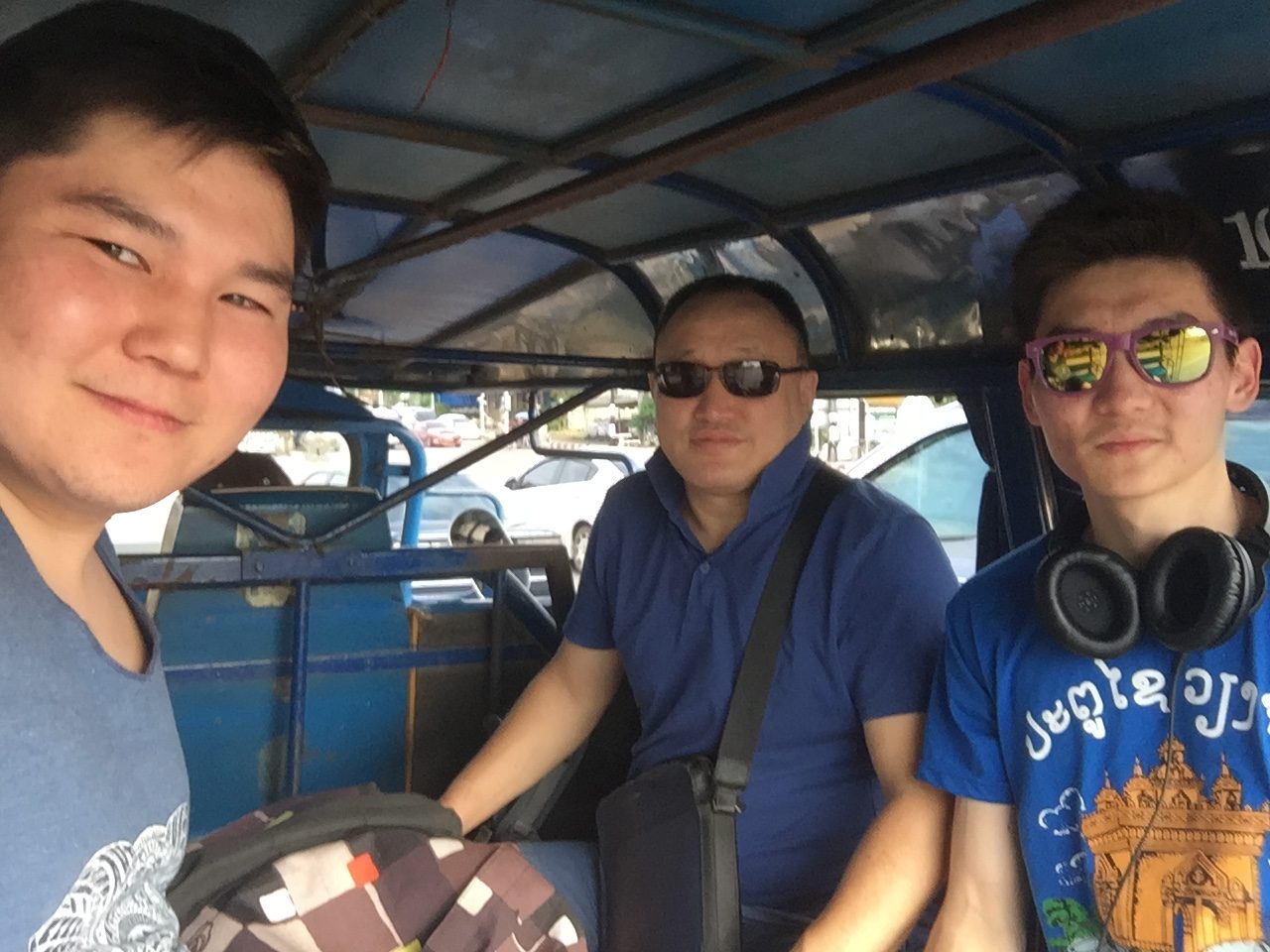 Another traditional Bangkok experience is going for a Tuk Tuk ride. You get an open ride to your destination. Though, you should be prepared to haggle on the price. Otherwise, you can expect to pay significantly more than you would for a taxi.
#7 – Visit an Interactive Museum
Art in Paradise in an interactive museum that has recently opened at the Esplanade Shopping Mall. The museum is divided into a variety of large rooms. Each room is painted with large, surreal murals. Many of these murals are designed to trick your eyes. This is why the museum is also referred to as the Trickeye 3D Museum.
#8 – Coconuts everywhere!
Coconut ice cream should be reason enough to visit Bangkok again. You can find this delicious treat just about anywhere in Bangkok. It is often served in a coconut husk. Though, if you happen to purchase this ice cream at the Chatuchak Weekend Market, you can enjoy the ice cream served with corn and peanuts.
#9 – Visit the Chatuchak Weekend Market
If you are going to be in Bangkok on a Saturday or Sunday, then you should visit the Chatuchak Weekend Market. This is the largest market in Asia, with 27 sections. There are over 15,000 booths. You could spend all day traveling the market and not even get to see every booth.
You can find anything from furniture to clothing. Buy plants, souvenirs, original artwork, food, and just about anything else.
#10 – Experience the Nightlife
Bangkok has one of the most famous nightlife scenes in the world. After spending your day eating authentic Thai food and shopping at markets, you can enjoy some alcoholic beverages at the endless number of bars and nightclubs.
If you need an excuse to visit Bangkok again, then remember these 10 reasons. You now have quite a few examples of why you need to make your next trip trip to Bangkok. Now is the time to visit. Whether you have been to Bangkok before or not, this city is truly one of the most remarkable tourist destinations.
You should have fun planning your trip and do not forget to check out the spots and activities discussed. The streets are currently less crowded. Airline tickets and hotel rooms are cheaper. Take advantage of this opportunity to explore Bangkok all over again.